There's certainly no shortage of things to do on Bainbridge Island this summer. Summer is arguably one of the best times to visit this idyllic island paradise. The days are warm, sunny, and long, and the quiet nature-filled paradise offers plenty of ways to get outside and enjoy the breathtaking natural scenery. Bainbridge Island is also home to some incredible restaurants, wineries, breweries, distilleries, and more. In short, it has everything you need to truly enjoy a relaxing getaway.
Take the relaxation to the next level and stay with us at our exquisite boutique hotel, located just a short walk away from the main thoroughfare through town, Winslow Way. The Eagle Harbor House is Bainbridge Island's only lodging in the downtown core, offering you unprecedented access to all of the top things to do on Bainbridge Island this summer. Our #1-rated hotel is the perfect place to hide away from your everyday stress, with just the right touch of class for your island getaway. Book your room at our Bainbridge Island hotel today!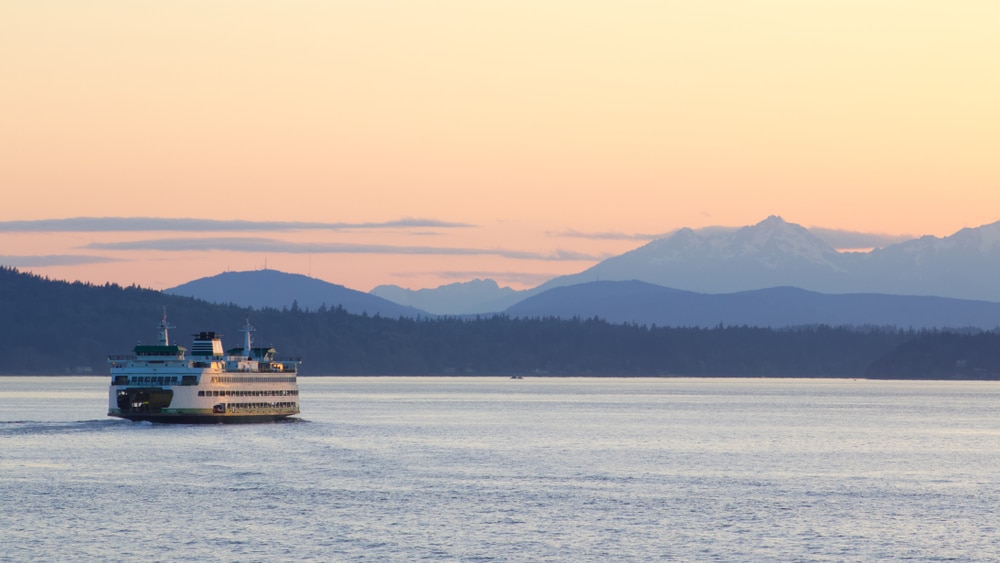 10 Amazing Things to do on Bainbridge Island This Summer
It's pretty easy to find things to do on Bainbridge Island, especially during the summer. The ferry ride from Seattle to Bainbridge Island alone is worth the trip. It takes 35 minutes to cross the sound, as is one of the most beautiful journeys in the state. But the fun doesn't stop there. Bainbridge Island is truly an incredible destination, filled with a variety of activities to do.
Whether you're into outdoor adventuring, wine tasting, shopping, or even the arts, there are plenty of things to do on Bainbridge Island. It's easy to explore the island by foot or bike, but bringing your car can give you a little more flexibility, too, depending on what you want to do. Here's a list of our top recommendations for things to do on Bainbridge Island this summer:
Visit the stunning gardens at Bloedel Reserve. It's consistently ranked as one of the top botanical gardens in the world and is a truly magical place to wander the trails.
Go kayaking around Bainbridge Island. Either bring your own equipment or rent it from local outfitter Back of Beyond. They also offer tours if you'd rather someone else do the guiding.
Experiencing nature is one of the most popular things to do on Bainbridge Island. Whether taking a bike ride or hike through our parks, there are plenty of great trails to choose from. Some of the most popular being the Grand Forest, Fort Ward, and Battle Point Park.
Head to Fay Bainbridge Park, and enjoy some beachcombing, which is especially great at low tide.
Visit the Bainbridge Island Japanese American Exclusion Memorial, a stunning & poignant memorial of the Japanese Americans forced for their homes during WWII.
Visit the Bainbridge Island Museum of Art, showcasing an impressive range of art from around Puget Sound.
Go wine tasting at Bainbridge Island Wineries, many of which offer tasting rooms in downtown Winslow. Other great tastings on the island include Bainbridge Brewery, Highside Distilling, and Bainbridge Organic Distillers.
Enjoy meals from the finest restaurants in town, including Hitchcock, Restaurant Marche, Ba Sa, Agate Restaurant, and Amelia Wynn Winery Bistro.
Walk up and down the streets of Winslow, browsing our many delightful retailers, coffee shops, and more.
If you'd like to enjoy the best of Bainbridge without all the work, consider taking a tour with Tour Bainbridge.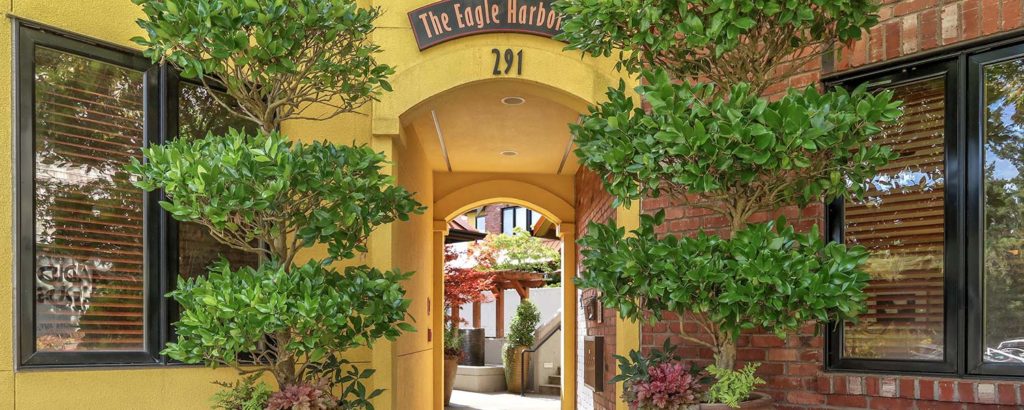 The Best Bainbridge Island Hotel
As great as this list of things to do on Bainbridge Island is, it's not even close to complete. There's so much to love about this incredible place. You'll definitely need a few days to see it all. Give yourself plenty of time to relax and enjoy the best of Bainbridge, and stay at our boutique hotel. We offer 5 one-of-a-kind hotel rooms, along with two custom townhomes for larger groups and longer stays. The entire hotel is built around a garden-filled courtyard, which results in a quiet tranquil experience right in the heart of downtown.
Our hotel offers you the perfect blend of welcoming hospitality, upscale accommodations, and privacy. It's truly a jewel. Coffee service is provided on-site in the morning by our friends at Pegasus, which is located just across the street from the Inn. We've thought of everything, so you don't have to. Book your room at our Bainbridge Island Hotel, and enjoy the very best of this island paradise this summer.
Through this article, we hope to help you understand Things to do on bainbridge island
Detail: 🔗