This deliciously moist and flavorful bread machine banana bread is super easy to make in any model bread maker. It's almost completely hands-off, as the bread machine does the mixing and baking for you. This recipe makes a soft, delicious and perfectly moist banana bread.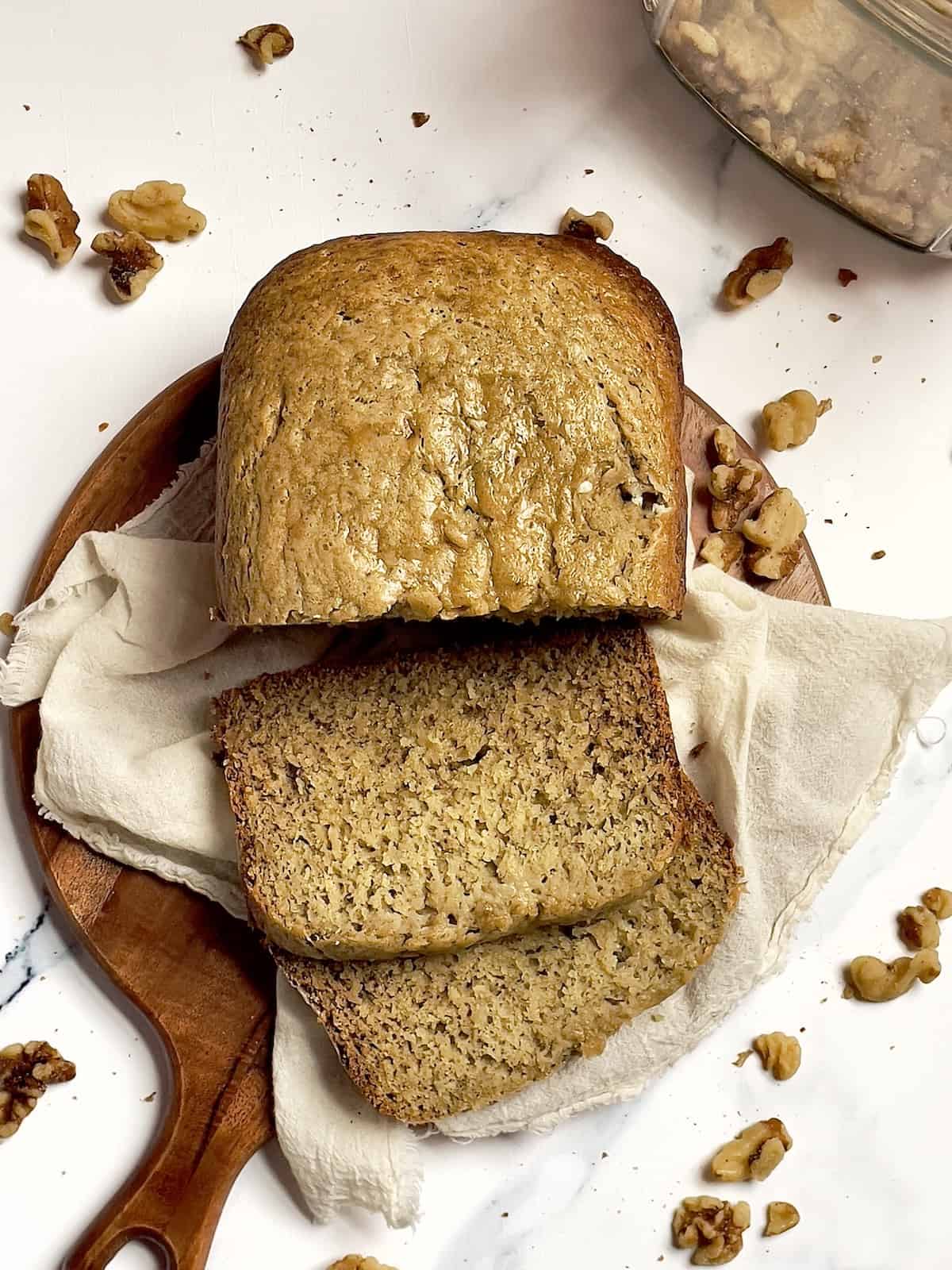 Jump to:
Loaf Size and Bread Machine Settings
Ingredients
Step-By-Step Instructions
Tips For Making Banana Bread In Bread Machines
Banana Bread Variations
Recipe
This bread machine banana bread is a tried and true recipe with little hands on work and a whole lotta sweet banana flavor!
It can easily be turned into a fruity banana bread, a banana nut bread and even a chocolate banana bread. See my variation suggestions below for more ideas to turn this classic, delicious bread into one that suits your taste buds.
Banana bread is a quick bread, meaning it doesn't use yeast to form a dough ball nor does it need time to knead and rise. Instead, the wet and dry ingredients are quickly mixed into a batter and it's immediately baked. When making banana bread in a bread machine, the entire cycle takes about minutes.
It's super simple and a perfect recipe for those new to bread machines or who haven't used theirs in a while and may feel a bit rusty.
Loaf Size and Bread Machine Settings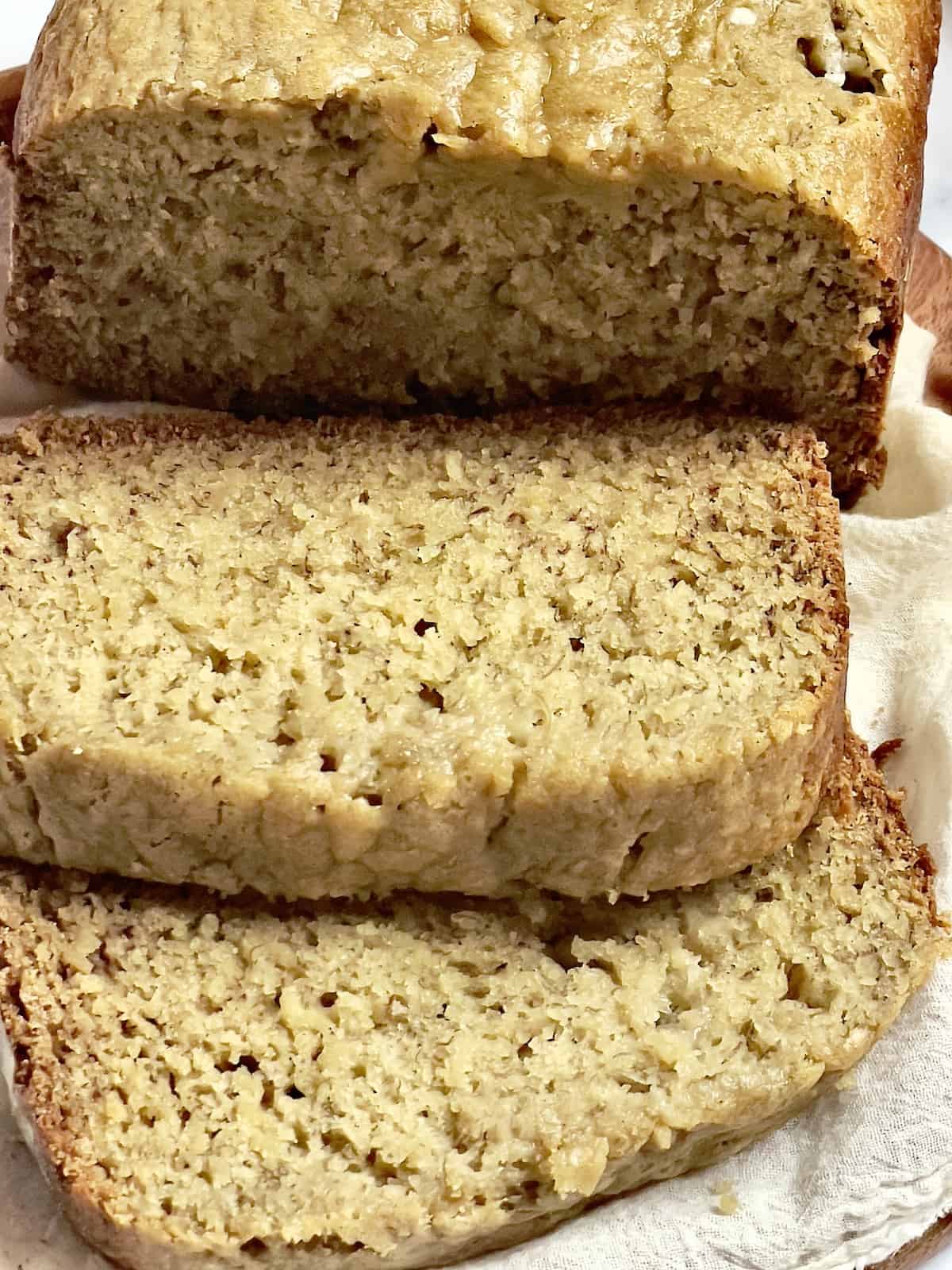 Ingredients
Quick breads use a combination of baking soda and baking powder for the rise rather than yeast. They don't require any kneading, just a few minutes of mixing. Quick breads shouldn't be overmixed and need to be baked immediately.
Step-By-Step Instructions
Spray the bread pan with a little olive oil to ensure the bread does not stick once baked (optional, unless you're sure your pan does not cause breads to stick!).
Add all ingredients to the bread pan in the order listed. For non-Cuisinart bread makers, check your manual for the correct order to add ingredients (this is usually liquids first and dry ingredients last but it's always best to check).
Select the "quick bread" setting. Choose the 1.5lb loaf and select your preferred crust color.
After 5 minutes of mixing, use a spatula to mix in any ingredients that have stuck to the sides or bottom of the bread pan. When the button chimes that it's ready to start baking, remove the kneading paddle (if you miss this part, it can be removed after baking). Give the batter a good, final mix to ensure everything is incorporated evenly.
Once the bake cycle has finished, allow to cool in the bread pan for 10 minutes. Then unplug the machine and remove the pan using oven mitts. Turn the pan on it's side and carefully ease out the banana bread with the help of a spatula if needed. Cool completely on a wire rack before slicing. If you haven't removed the kneading paddle, carefully pull it out of the bottom prior to slicing.
Store uneaten banana bread in bread bags at room temperature for up to 3 days or in the freezer for up to 6 months in freezer safe bags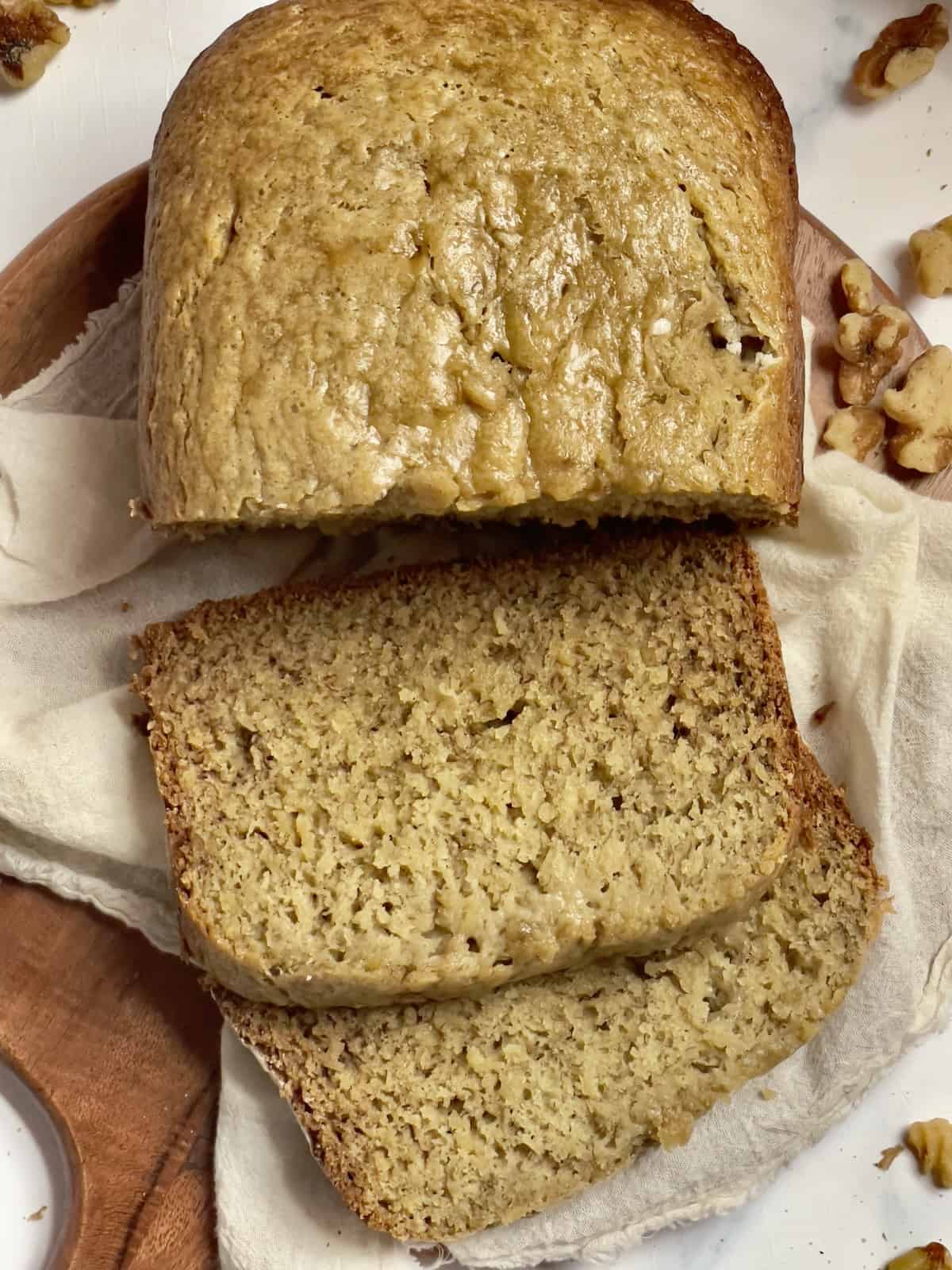 Make sure to read the tips below for helpful information on how to successfully make this recipe and to avoid common problems when using bread machines.
Tips For Making Banana Bread In Bread Machines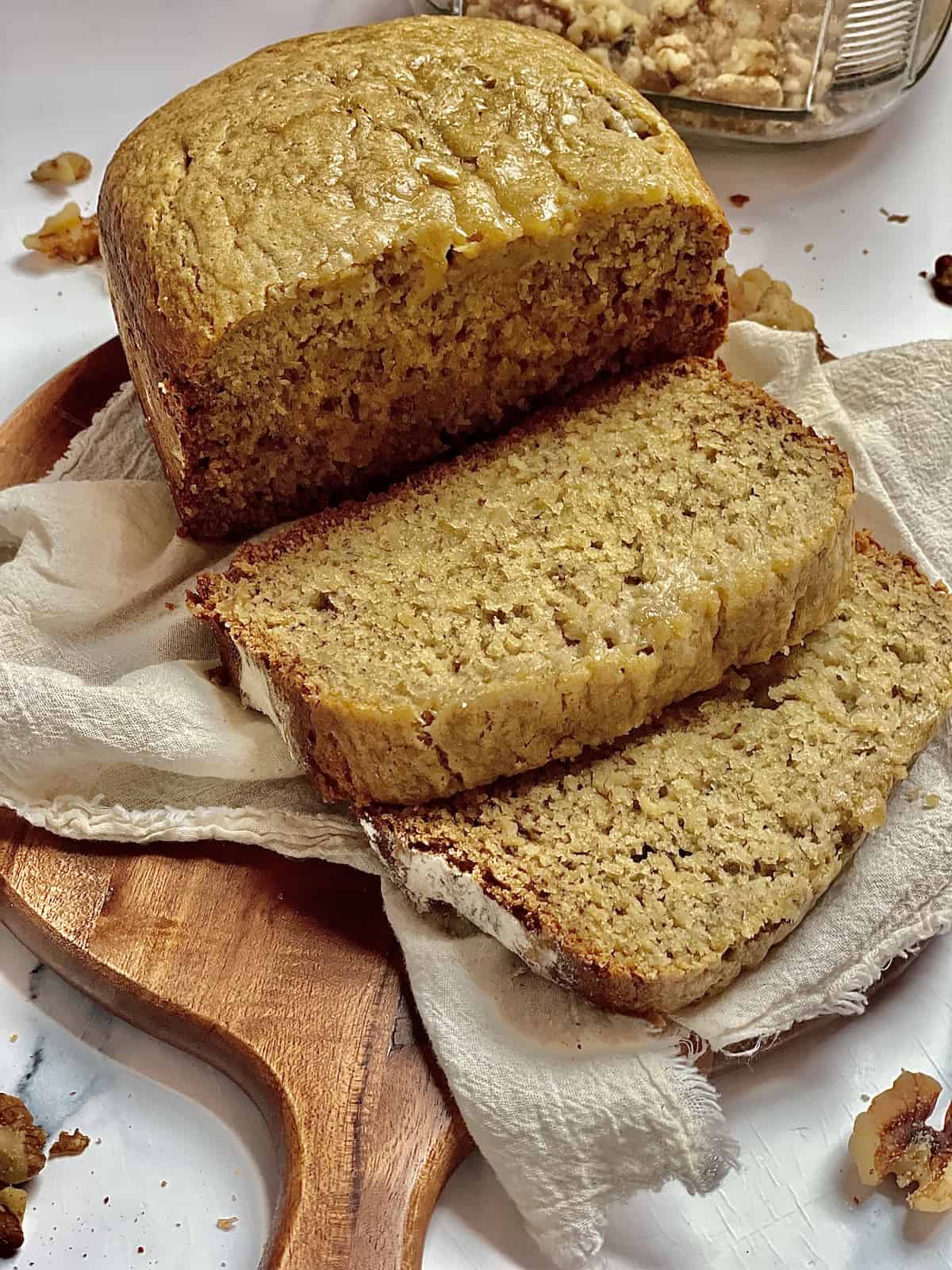 Banana Bread Variations
Make banana nut bread: add 1 cup of chopped walnuts, pecans, or almonds. Save some for the top!
Make fruity banana bread: add 1 cup of raisins or dried cranberries
Make chocolate banana bread by adding chocolate chips
Make it healthier: use olive oil instead of butter or
Dairy free: use oat milk instead of buttermilk and olive oil instead of butter
Egg free: substitute the eggs with flax eggs
Recipe
For more information, please see more information about Banana bread in bread machine
Detail: 🔗