Learning how to cook rice perfectly and in many ways takes trial and error. But with this guide, you'll have it right every time!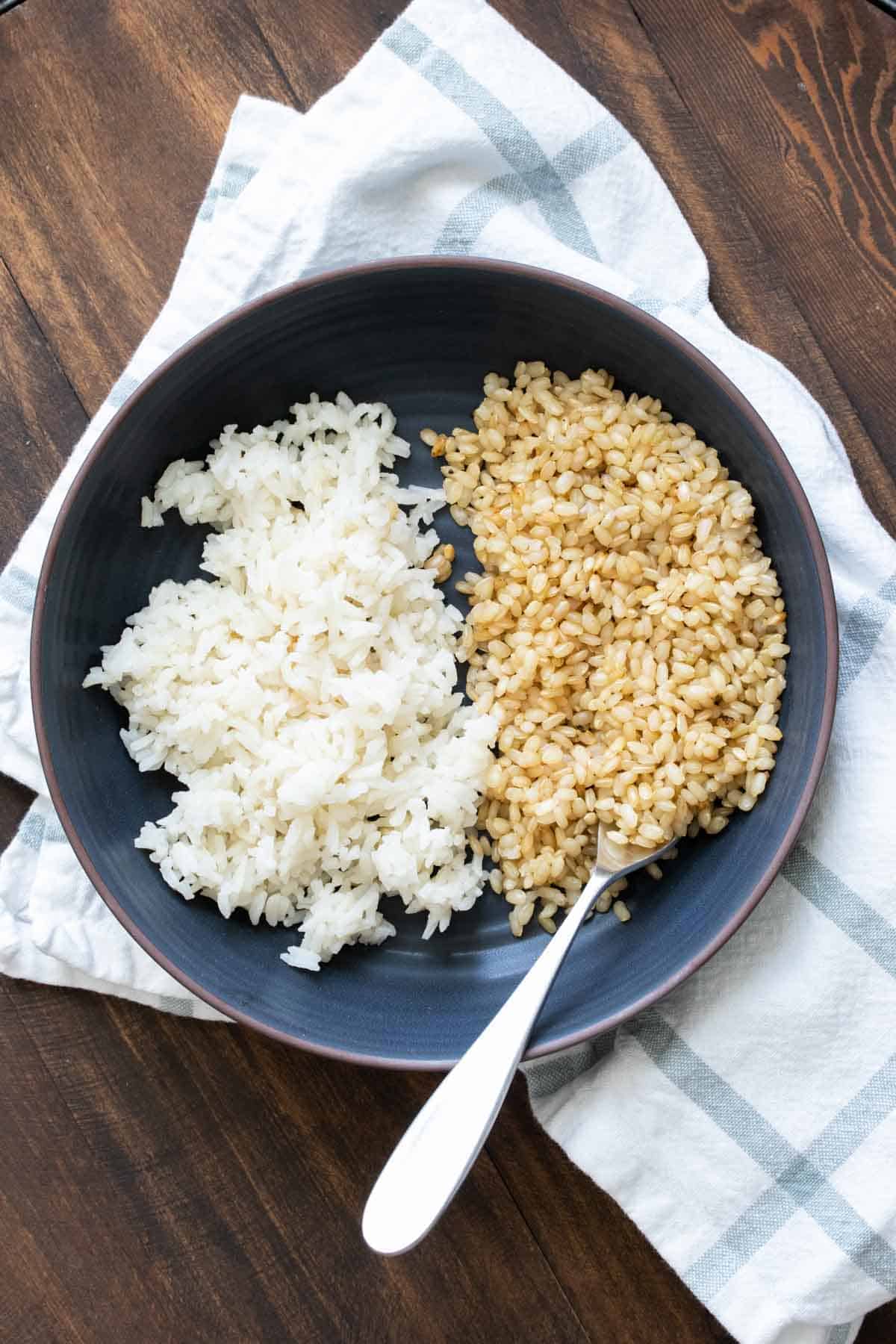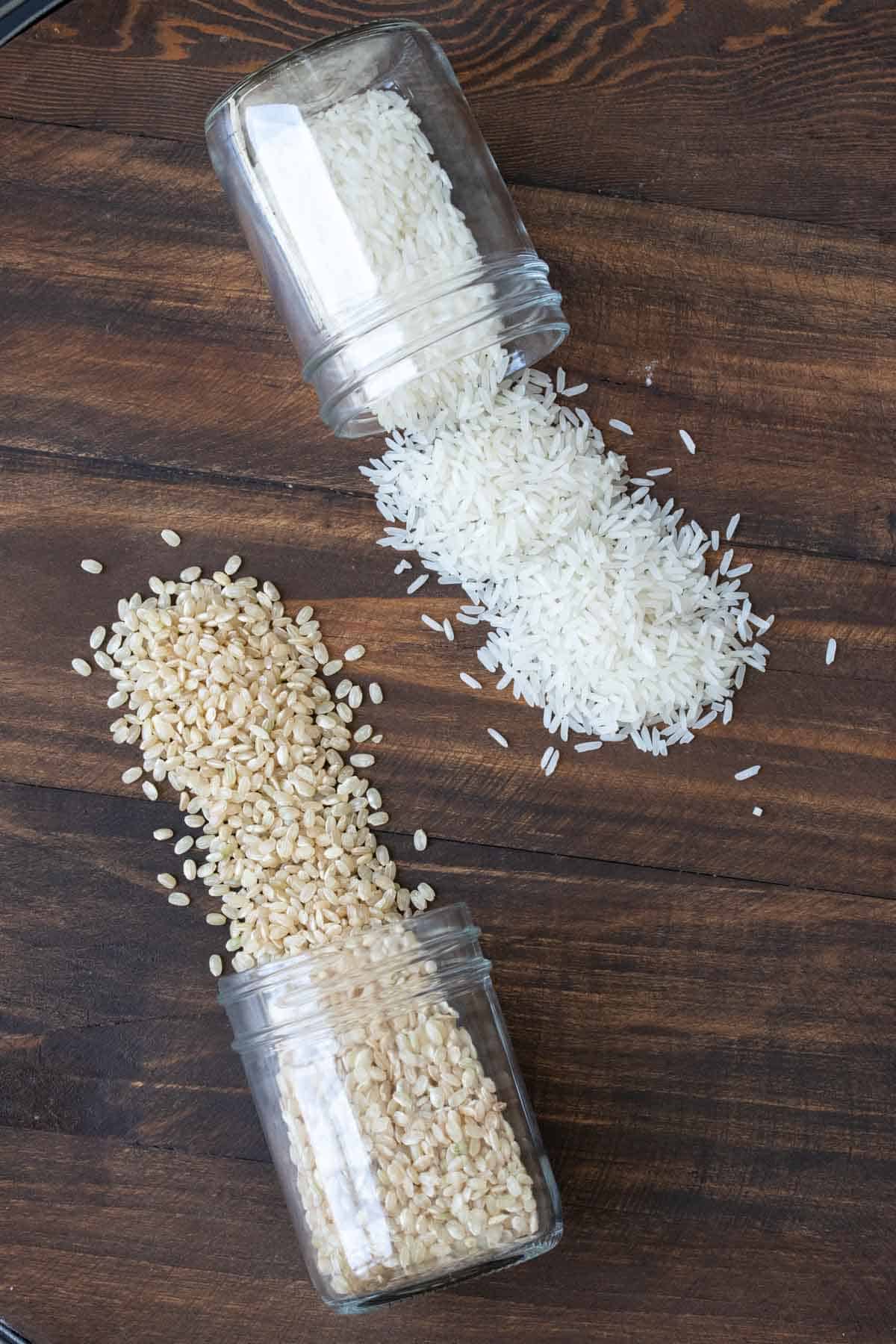 This post was originally published on May 8, 2020.
Rice is the perfect side to just about any meal! We love it with veggie tikka masala, roasted veggies instead of pasta, as a side to fajita veggies, and in black bean burritos.
This guide will teach you all you need to know about cooking rice in a variety of ways. Whether you have an instant pot, slow cooker, or just want some traditional stove top rice, I have you covered!
Rice Basics
Cooking rice is almost a right of passage. As is burning it or making it mush. So after you've practiced a little, aka a lot, you tend to have a system figured out. Since I like all my grains on the al dente side, I quickly learned how to get that texture.
Benefits
Rice is a starch based carbohydrate that is super versatile and easy to use in recipes. There are two main nutritional types, white and brown, with brown providing more nutritional benefits.
Here are some great things about brown rice:
Contains a intact whole grain
Has more fiber and nutrients
Has a lower glycemic index
Read more: How to Cook Rice Perfectly
While rice overall is gluten-free and a great choice for those that can't have gluten, brown rice is better for those with diabetes due to it's low glycemic index.
White rice however has a better shelf life, is tastier to some people and the cooking time is less.
Different types of rice
While nutritionally there are two main types of rice, brown and white, structurally there are three types: long grain, short grain and medium grain. They each also come in both brown and white varieties.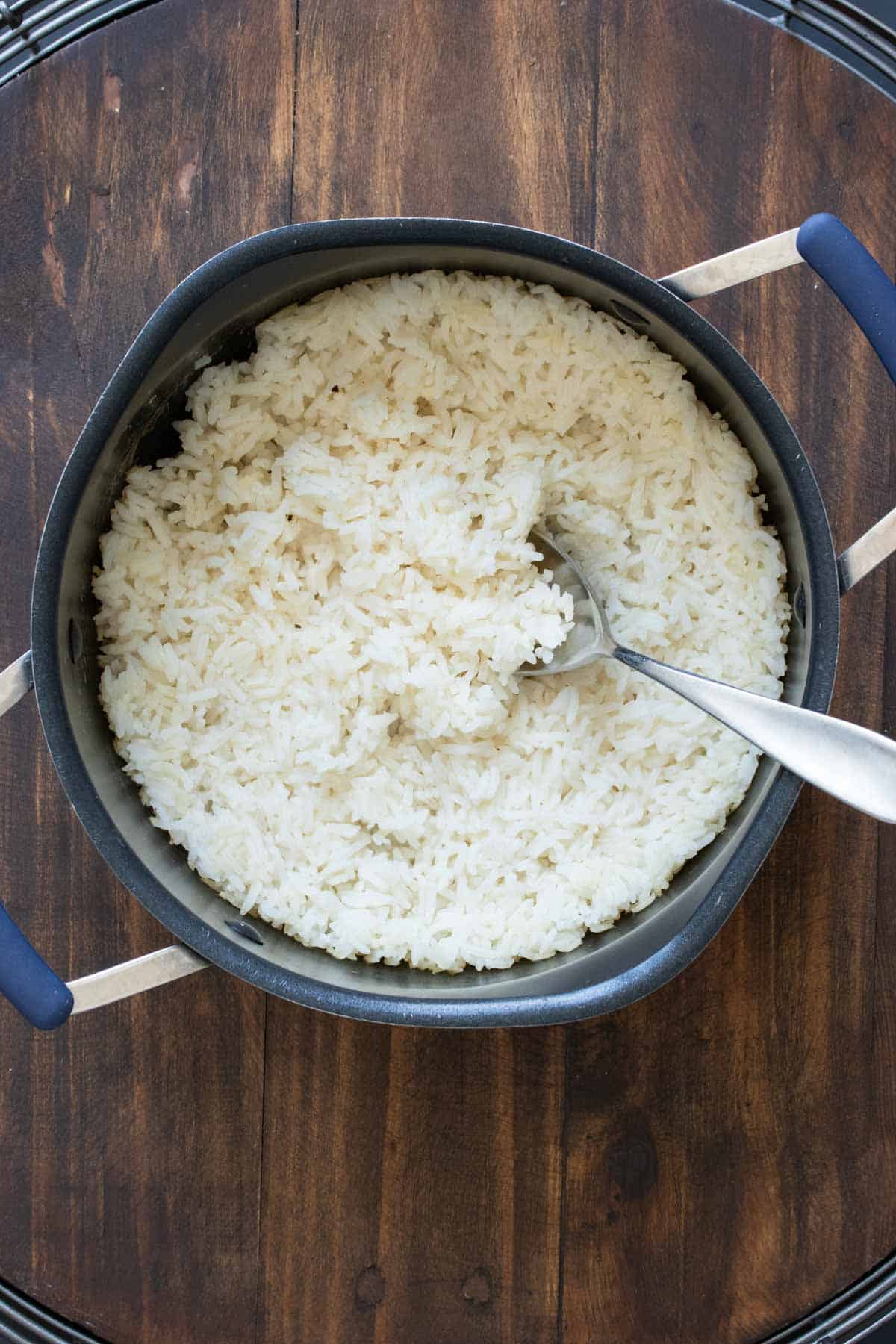 Long grain rice
Long grain rice is the least starchy of the rice types and comes out more firm and drier when cooked.
It is great for meals like pilafs, fried rice or oven cooked rice dishes.
Wild rice is considered a long grain rice.
Short grain rice
Read more: Heres How to Cook Rice So Its Perfect Every Time, No Rice Cooker Necessary
Short grain rice is much starchier than long grain and therefore ends up having a stickier end result.
It can get gummy fast so it isn't the best choice for rice type casseroles. But it's great when making sushi, as a side dish or for puddings.
Medium grain rice
Medium grain rice is the fluffiest of them all and has a medium amount of starch. It can get sticky but not as clumpy as short grain rice.
It's great for things like risotto or as a side dish.
Water to rice ratio
There is a lot of debate when it comes to methods and ratios when cooking rice, but we like our grains on the al dente side. However if you are a more softer end result fan, it's easy to add a touch more liquid
Most say a 1:2 ratio of rice to liquid is best. But I often find it depends on your texture preference and the type of rice you use.
Read more: How to Cook Rice Perfectly
When it comes to brown rice, you generally need a little more liquid, so I err on the side of 2 cups liquid to 1 cup rice. However with white rice, I use less and use 1 1/2 cups liquid to 1 cup rice.
How to Cook the Perfect Rice
Stovetop
Here are the step by step directions for getting the perfect rice with an al dente like end result. For 1 cup of rice, use 1 1/2 cups liquid if you are cooking white rice and 2 cups liquid if you are cooking brown rice.
Mix your rice, broth/water and salt (and any other seasonings you add) in a pot.
Bring it to a boil.
Cover and reduce to a simmer for 25 minutes for white rice and 30-35 minutes for brown rice.
Turn off the heat and let it sit for 5 more minutes.
Fluff with a fork and serve!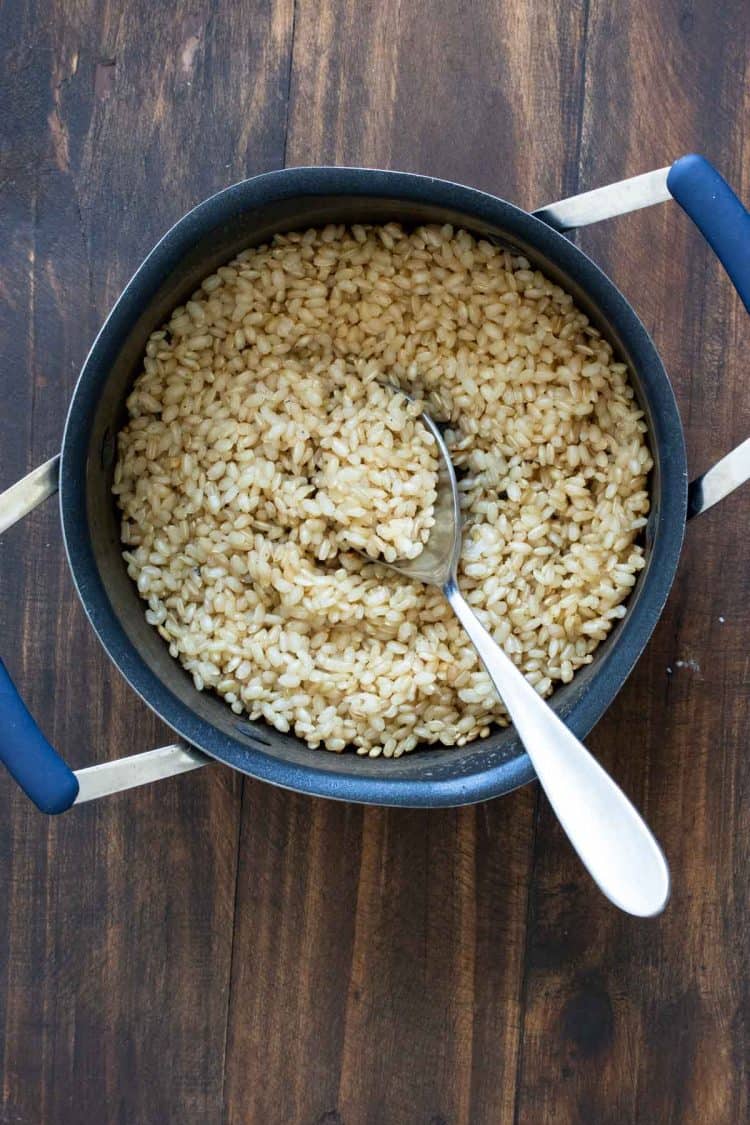 Instant Pot
Because there is less evaporation in the Instant Pot, you almost use a 1:1 ratio of rice to liquid. However if you are making a brown or wild rice, you want a touch more. I add about 1 1/4 cups liquid for every cup of rice.
Combine everything in the Instant Pot.
Lock lid and move the valve to seal.
If you have a rice function, simply press that.
Or you can cook on manual pressure for 5 minutes for a white rice, 10 minutes for brown rice and about 15 for a firm wild rice.
Once done, allow the pressure to release naturally for about 10 minutes then you can move the vent to the release position.
Slow cooker
Cooking rice in a slow cooker is only best for a long grain rice. Shorter grain rice is stickier and will end up very clumpy and sticky. Rice also prefers a lower temperature so this is best done on a low setting.
Add everything to the slow cooker.
Cook on low for about 2 hours.
Check starting at 1 1/2 hours to get the perfect end result.
Baking
There are a lot of recipes that make rice as a casserole in the oven. My Baked Harissa Vegetable and Rice Casserole is a perfect example. Rice casseroles are a great way to have an easy one pan meal.
Storage and Reheating Tips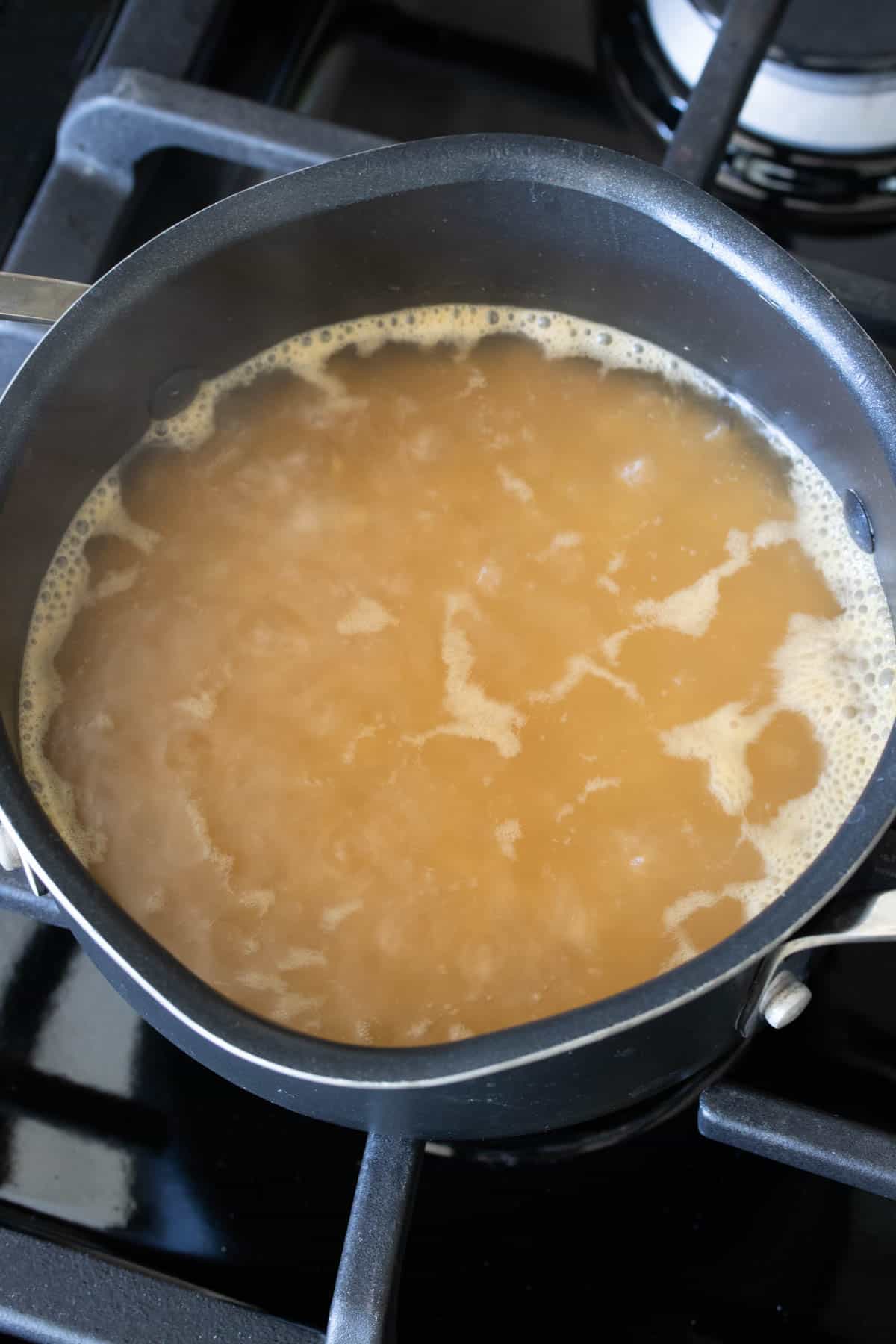 Place uncooked rice in an airtight container and keep it in a cool, dry place. White rice will stay good for up to 2 years, whereas brown rice is best used within 6 months.
Cooked rice can dry out easily so make sure you store in an airtight container in the fridge.
It is best eaten within 3-4 days for the best texture.
To freeze rice, let the it cool, then put it in an airtight container or freezer bag. Freeze it right away to avoid it drying.
Because rice tends to dry out, adding a tablespoon or two of water before you reheat it will add some steam and loosen the rice a bit as it warms up.
If you are reheating on the stove, make sure to cover it to get the steam spread throughout.
You can also microwave rice to reheat it.
Common Questions
Recipes
Adding flavor to rice
I love mixing up my rice by adding spices and seasonings. You can get creative and match the flavors of the main dish you are serving. It's easy to mix in dried spices, seasonings, fresh herbs and even liquid condiments to rice when you are cooking it.
Here are some of our favorites:
Smoked paprika
Dried oregano
Dried thyme
Garlic powder
Onion powder
Chipotle
Fresh chopped cilantro
Chopped parsley
Lemon
Fresh lime juice
Replace some of the liquid with salsa
Sautéed garlic or onions
What to make with rice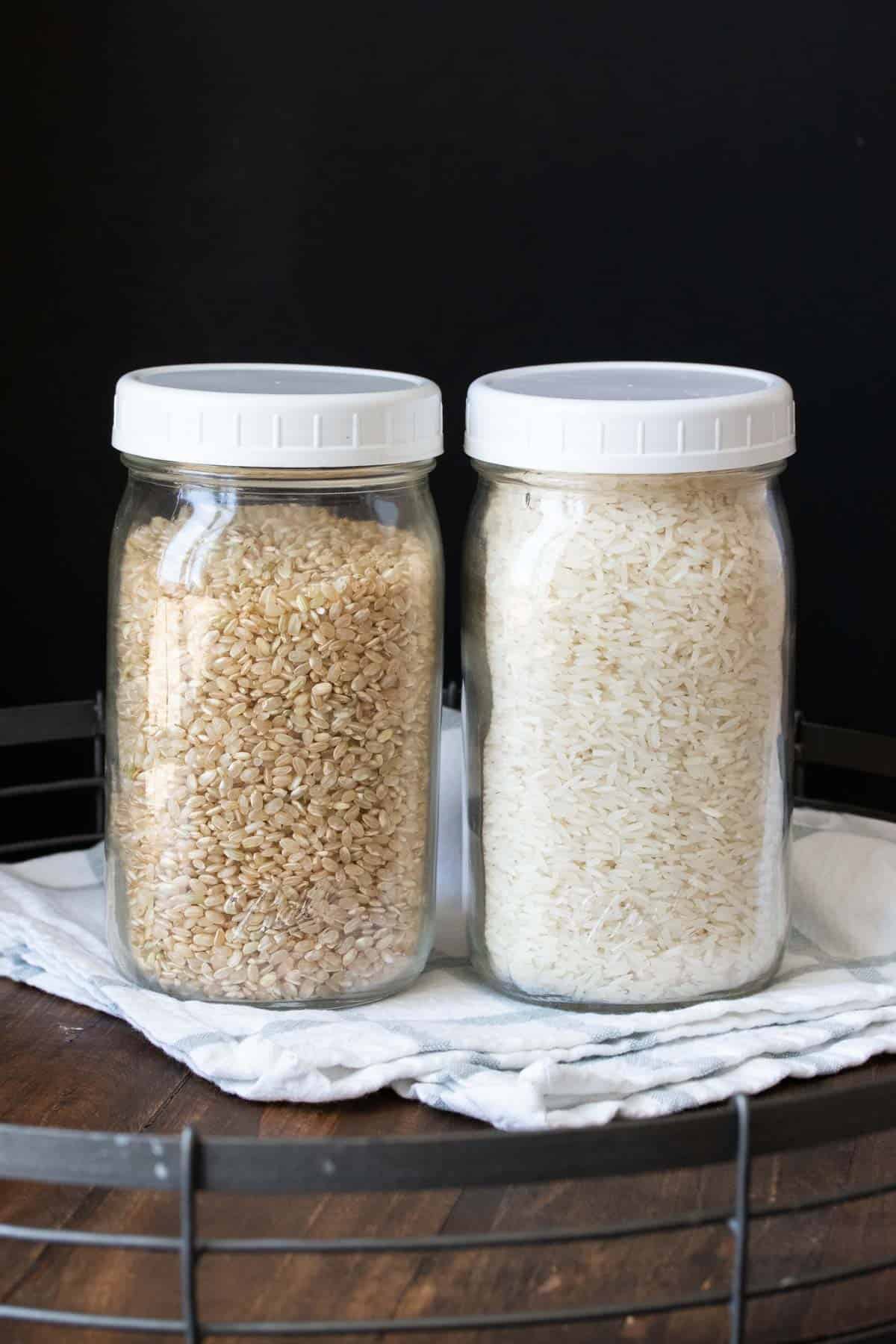 Here are some of my best plant based recipes that use rice. Also don't forget to check out my cookbook and the burritos inside that use it too!
Salad in a Jar
Creamy Wild Rice Soup
Gallo Pinto
Cilantro Lime Rice
Simple Mexican Rice
Veggie Fried Rice
Greek Rice Stuffing
Rice and Black Bean Burrito
Vegan Taco Meat
Veggie Sheet Pan Fajitas
Vegan Sushi
Teriyaki Stir fry
Vegan Orange Cauliflower
Sweet Potato Curry
Vegan Tikka Masala
Veggie Paella
Baked Harissa Vegetable and Rice Casserole
BBQ Black Bean Burger
Butternut Squash Apple Burgers
Vegan Bolognese
Greek Stuffed Tomatoes and Peppers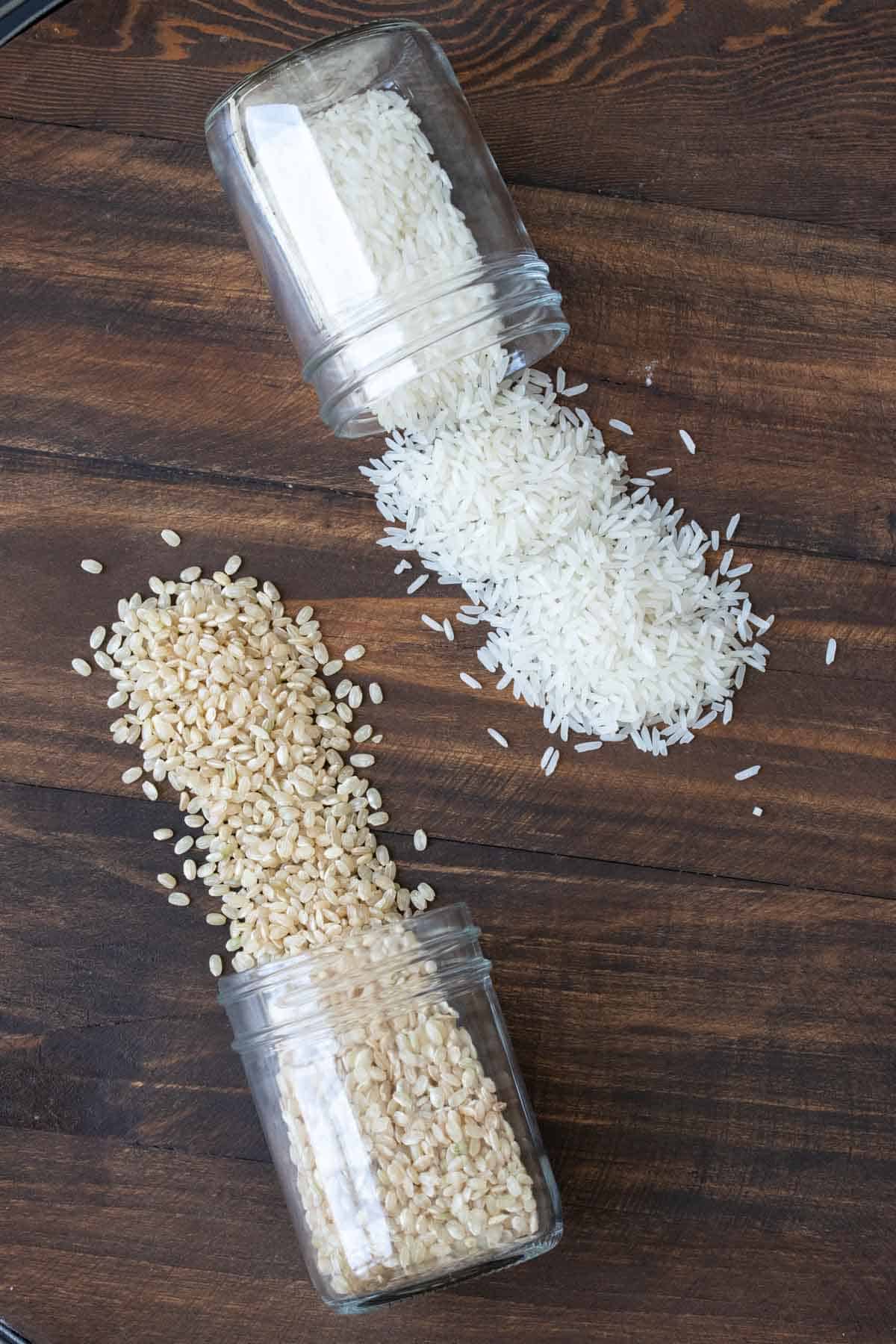 Please see more list about How do you cook rice
Detail: 🔗