I love an easy dump and go recipe and this Super Easy Bread Machine Banana Bread is just that. Just toss your ingredients in, press the button, and walk away.
The bread machine does all the work for you and in a matter of a few short hours, your home is filled with gorgeous bread baking!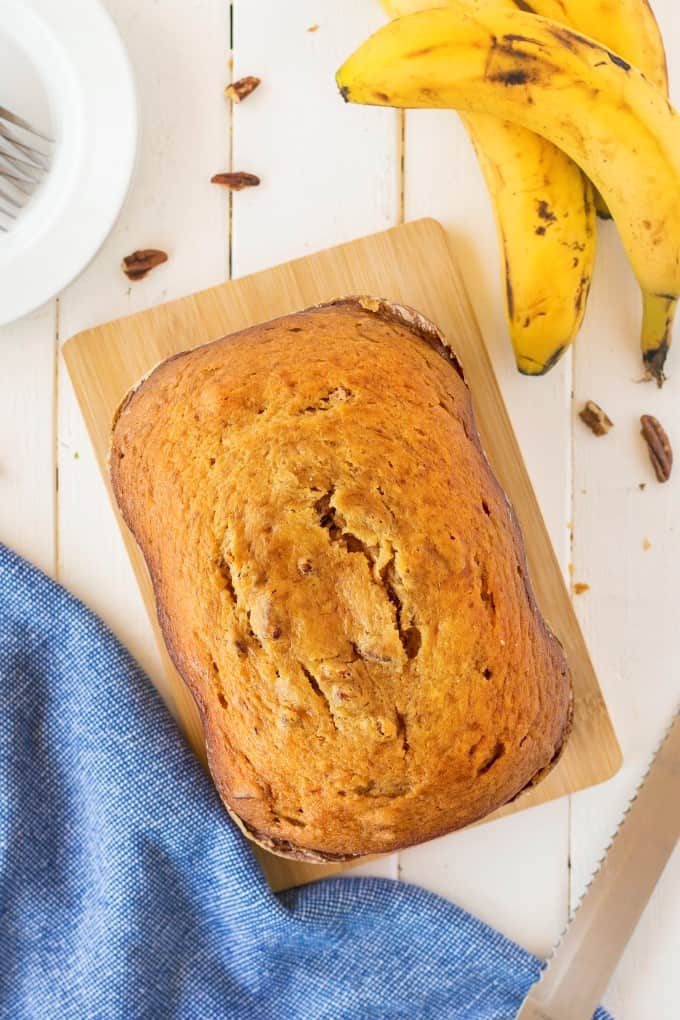 So you are looking at three overripe bananas on the counter. Grab them, and mash them up. Then add a few other simple ingredients that you probably already have in the pantry and fridge. Within minutes, you have a loaf of bread started in the bread machine.
Nuts can be optional in this recipe, but I love them; either chopped walnuts or pecans will work.
How To Make Banana Bread in a Bread Machine
Read more: Bread Machine – Banana Bread Recipe (Classic Version)
Once the bananas are mashed, beat up a few eggs. Then pour the ingredients into the bread pan in the sequence listed, leaving the dry ingredients to the last.
Put your machine on the quick bread setting and medium crust setting and start the machine.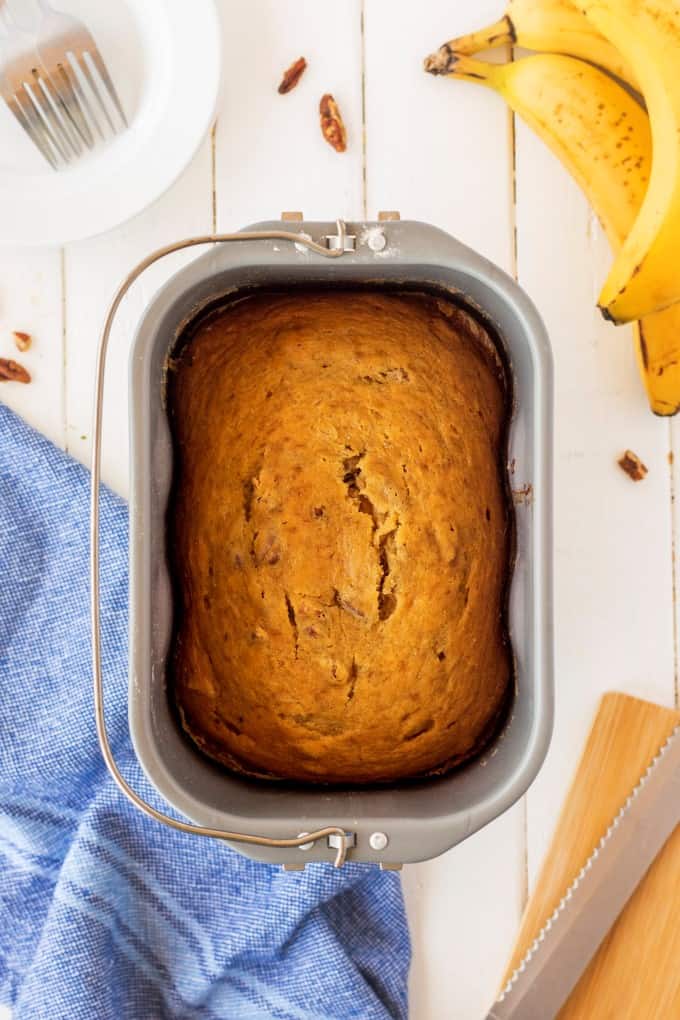 In a few short hours, you have a gorgeous loaf like this coming out of your bread machine. Remove the pan from the bread machine and let the loaf rest for 10 minutes and then remove the loaf from the pan to a rack to fully cool. Nothing can be easier.
Can You Use All-purpose Flour in a Bread Machine Instead of Bread Flour?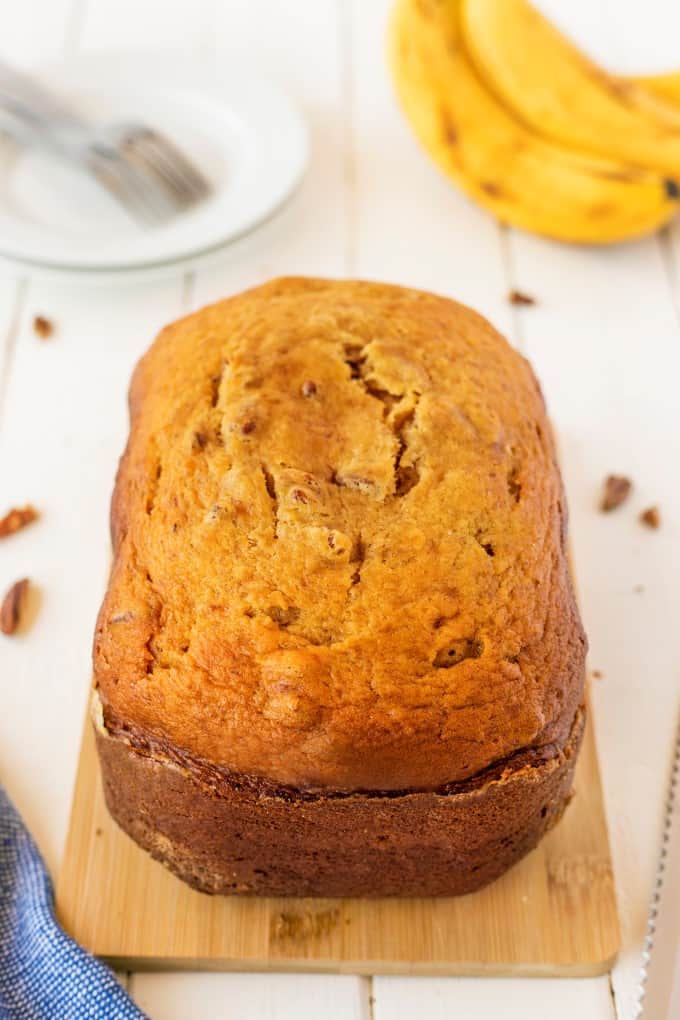 You can absolutely use all-purpose flour instead of bread machine flour and that is what I usually use.
Our banana bread recipe was adapted from a traditional loaf recipe to one that will work well in the bread machine. I didn't want you to have to buy different ingredients for that.
Why is My Bread so Dense in My Bread Machine?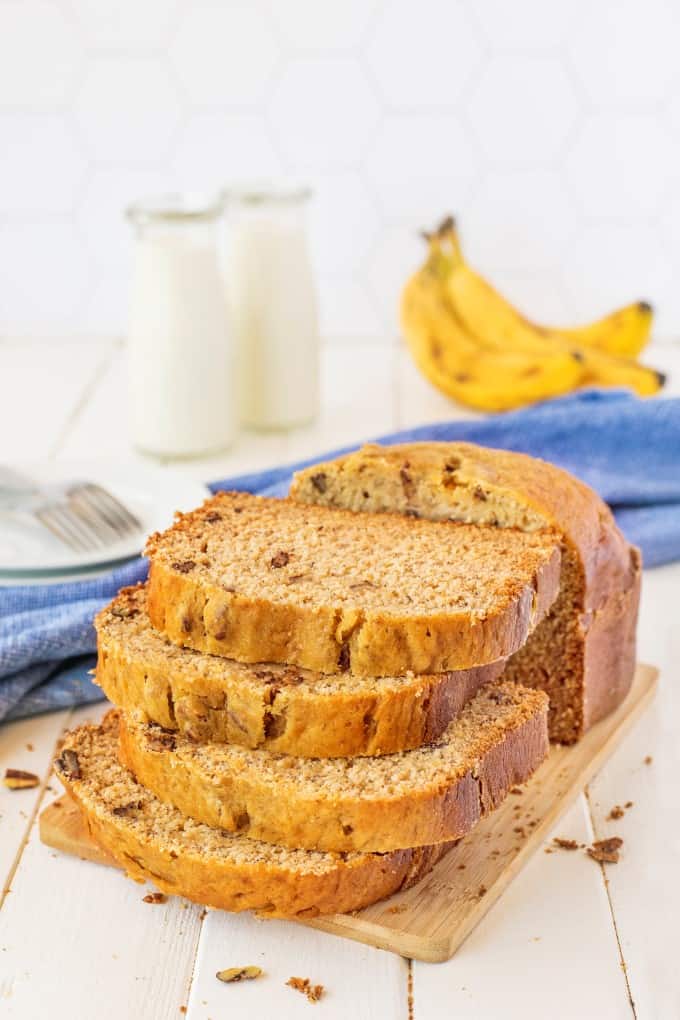 Read more: Sweet Bread Machine Banana Bread with Yeast: A Ripe Banana Recipe
I don't have that problem of the bread being too dense with using this recipe. One of culprits can be not putting the ingredients in order or it maybe that you have too much moisture.
Try this recipe and it should remedy that situation of your bread being too dense.
How do You Know if Banana Bread is Undercooked or Cooked?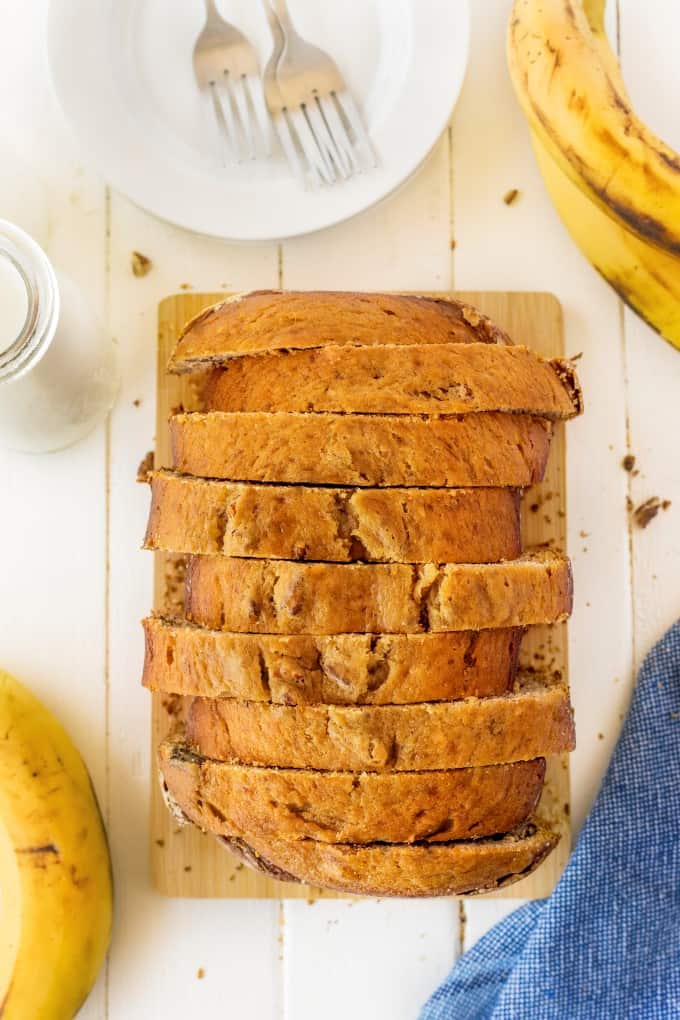 The traditional way of doing it is with a cake tester or the touch method to see if it springs back but that is pretty hard in a bread machine.
One way you can tell is if the top still looks underdone. To fix that just leave the bread in the machine with the heat that is already there for an additional 10 to 15 minutes. This should finish the baking process for you.
Bread may have differing results if your bread pan is an upright or horizontal pan. Experimentation is your best bet, too, but this loaf has been tried in both.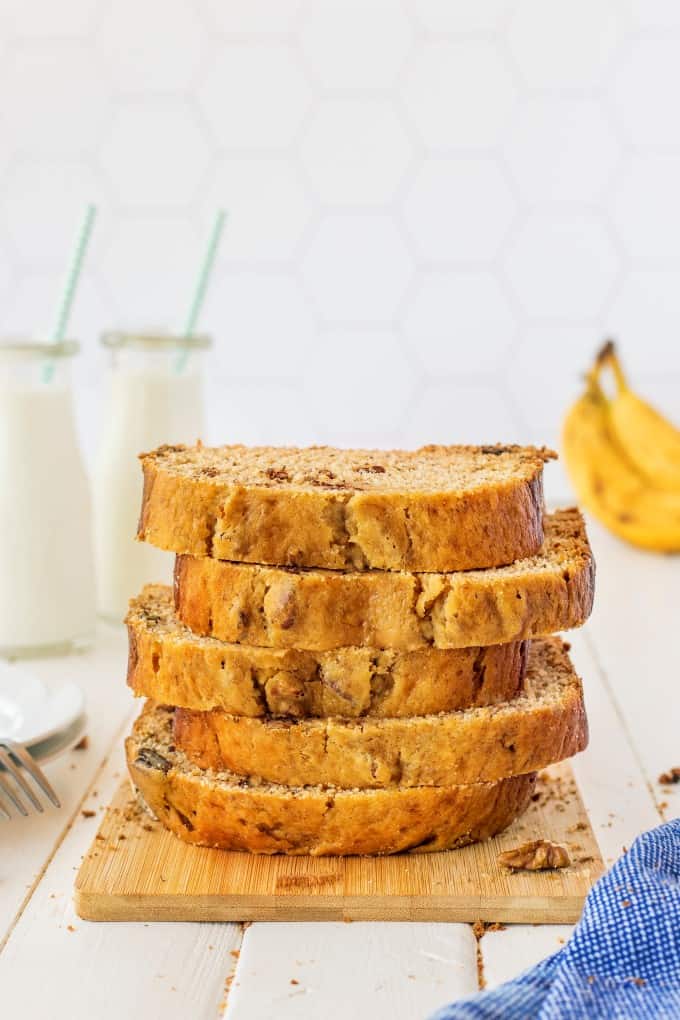 Read more: Bread Machine Banana Bread Recipe (Classic Quick Bread)
Kids love having a fresh slice of banana bread from the oven. Make it easier on yourself and bake them a loaf in the bread machine.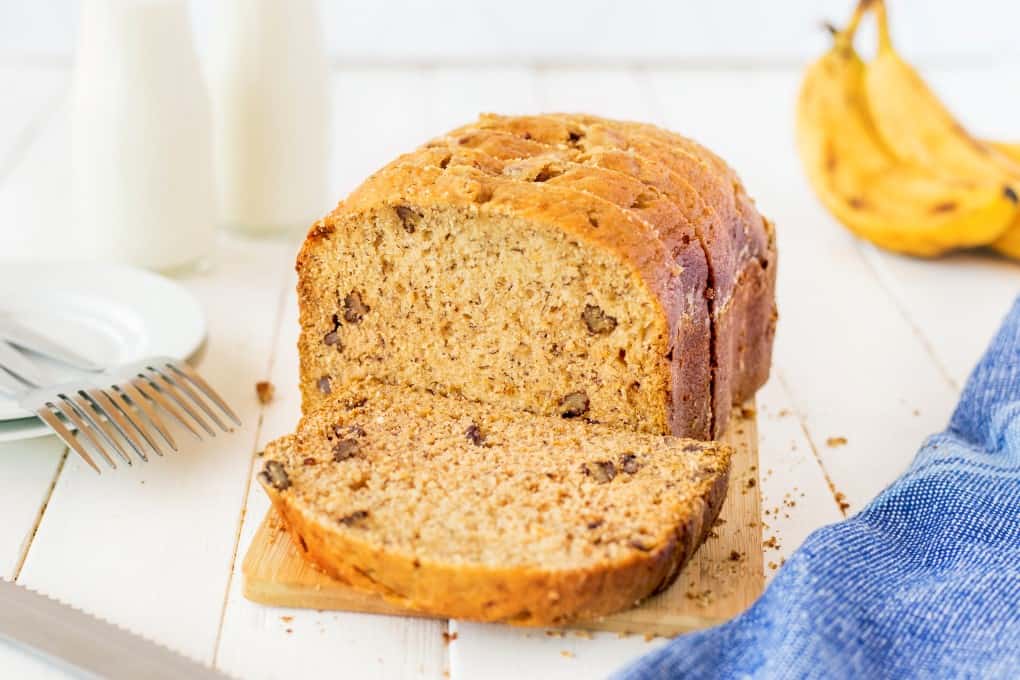 Freshly sliced and waiting for you!! Grab your bread machine and make a loaf today. Or try our other lovely Bread Machine Pumpkin Pie Spice Loaf that has been a real hit for fall!
Do you like it with a slather of butter or all on its own? You can choose! Enjoy!!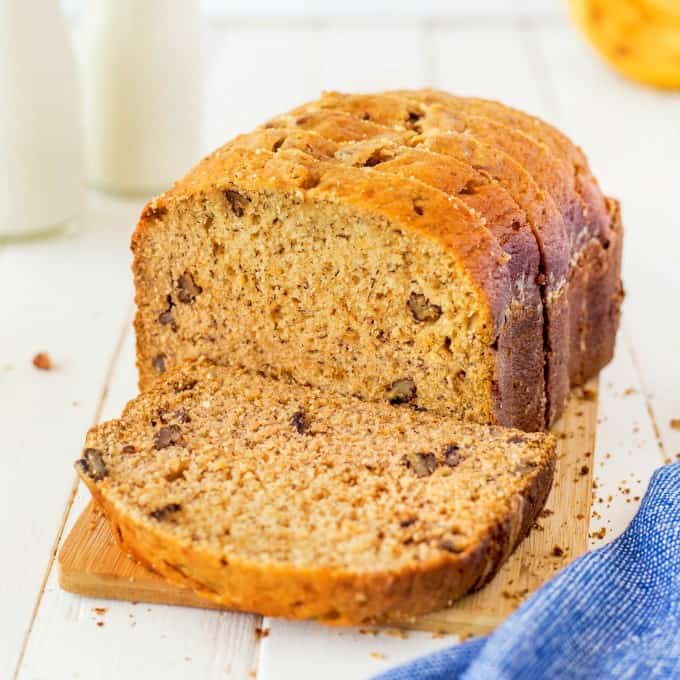 Pin it HERE!!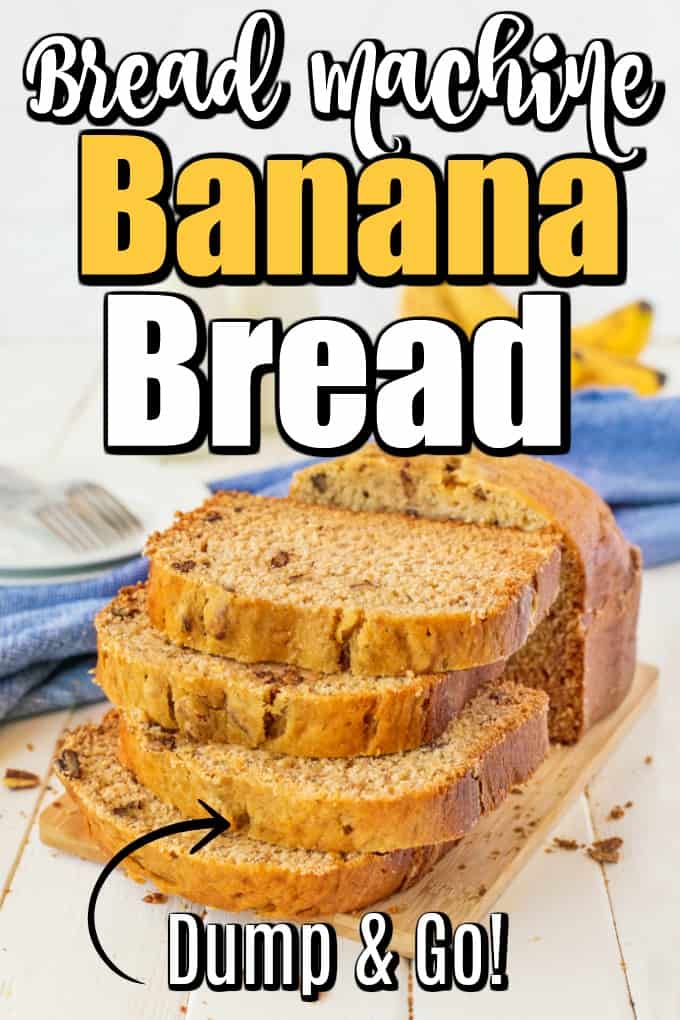 Pin it HERE!!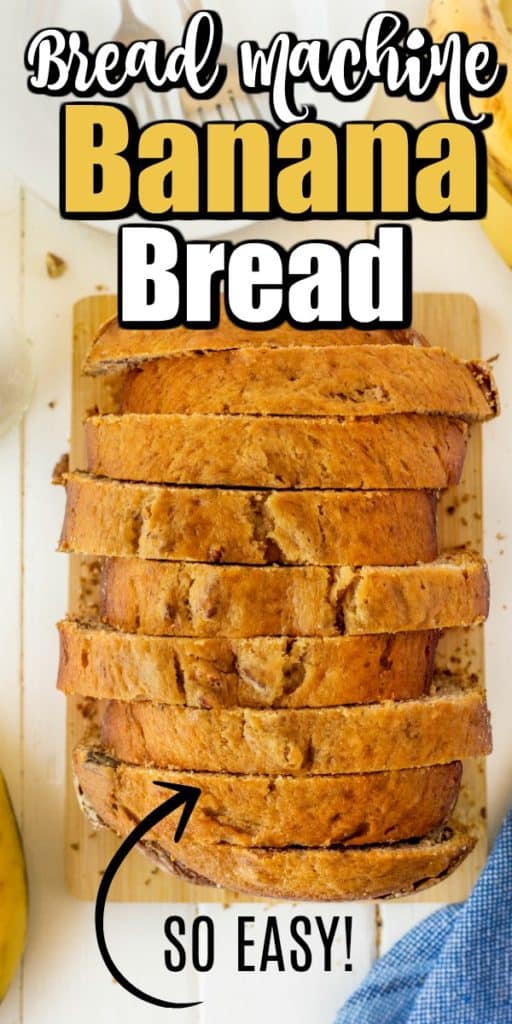 For more information, please see more information about Banana bread in bread machine
Detail: 🔗